Fabian's Fan Club

---
Come join the fun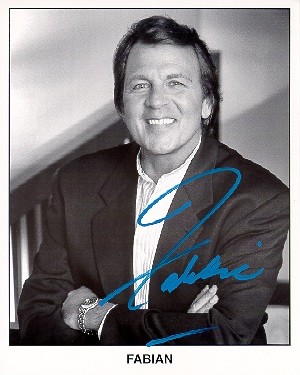 Are you a past member or want to rejoin or did you miss joining all those years ago? Well, now is your chance! You have the opportunity to turn back the clock and become an "official Fabian fan".
What you get as a Fan Club Member: Your choice of
8 x 10 signed recent picture of Fabian and Backstage Meet & Greet with Fabian when he is in or near your city or town.
Cost: $15.00
---
Collectables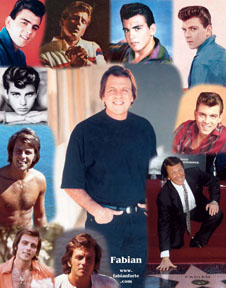 11 x 17 poster with collage of Fabian photos
Cost: $20.00
---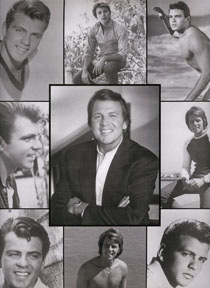 11 x 17 Black & White poster
Cost: $15.00
---
8 x 10 autographed photo (new or vintage)
Cost: $7.00
---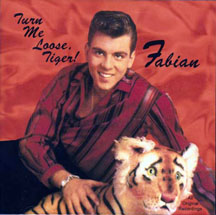 CD "Turn Me Loose Tiger"
Cost: $15.00
---
Please make all checks and money orders out to:
F. FORTE, INC.
*Please add $3.95 to all orders outside the U.S.A. for shipping and handling*

Printer Friendly Order Form
print out this page and send it to:

Fabian's Fan Club
P.O. Box 951
Connellsville, PA 15425

E-mail to fanclub@fabianforte.net for more info.

---
Message from Fabian at age 15
---